Cellulite often appears on the lower body and buttocks as you grow older due to genetics, aging, weight changes, and other factors. It makes your skin look dimpled and wavy, which can lead to considerable self-consciousness. Most cellulite treatments are ineffective or involve complex surgeries. However, QWO is the world's first injectable treatment for cellulite that's minimally invasive and maximally effective.
Synergy MedAesthetics believes in providing the latest and safest treatments available to address your unique goals and concerns. We perform the FDA-approved QWO cellulite treatment in the buttocks and lower body to remove unwanted cellulite without harsh side effects or downtime. Our patients are always thrilled with the consistent, predictable, and dramatic results.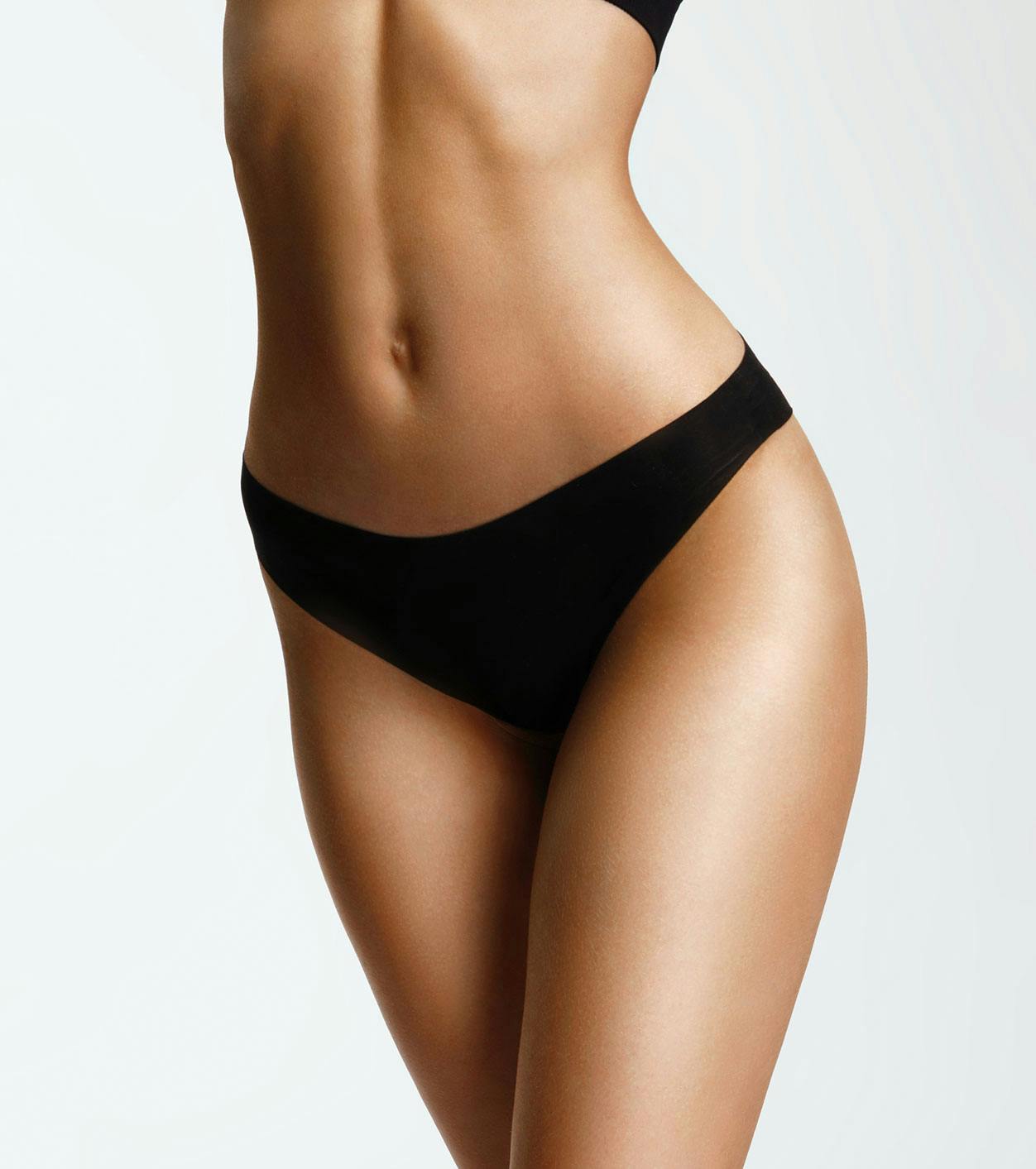 How does QWO work?
QWO is the world's first FDA-approved injectable treatment for moderate to severe cellulite in the buttocks and thighs. To understand how QWO works, you must understand how cellulite is formed. Cellulite occurs because of fibrous connective tissues (fibrous septae) that thicken and push against the skin, leading to visible dimples on the skin's surface. This occurs when your skin tissues become thinner and the fat cells enlarge, usually because of aging.
QWO is an injectable made from the active ingredient collagenases — enzymes that stimulate collagen production, redistribute fat cells, and release the fibrous septae. When injected into the dimpled areas of your skin, QWO dissolves the fibrous septae, thereby releasing the skin tissues being pulled underneath. This restores your skin's smooth appearance. Most patients need three QWO sessions spaced three weeks apart for optimal results.
What can I expect from the QWO procedure?
QWO cellulite removal is performed as a simple, in-office procedure that concludes within 15 minutes. The cosmetic provider will draw small circles around all the cellulite using a surgical marker. When you lie down on the table, the practitioner will inject QWO into the fat tissues underneath the dimples. The cosmetic provider can only inject up to 12 dimples per buttock on each visit, so you may need up to 3 sessions for all the cellulite.
When will I see the results?
You may experience mild soreness, swelling, and discomfort around the treatment areas for a few days. The most common side effects include bruising, hardness, itching, discoloration, and swelling. You may start seeing results a few weeks after the first session, but the final results will appear several weeks after the final QWO session.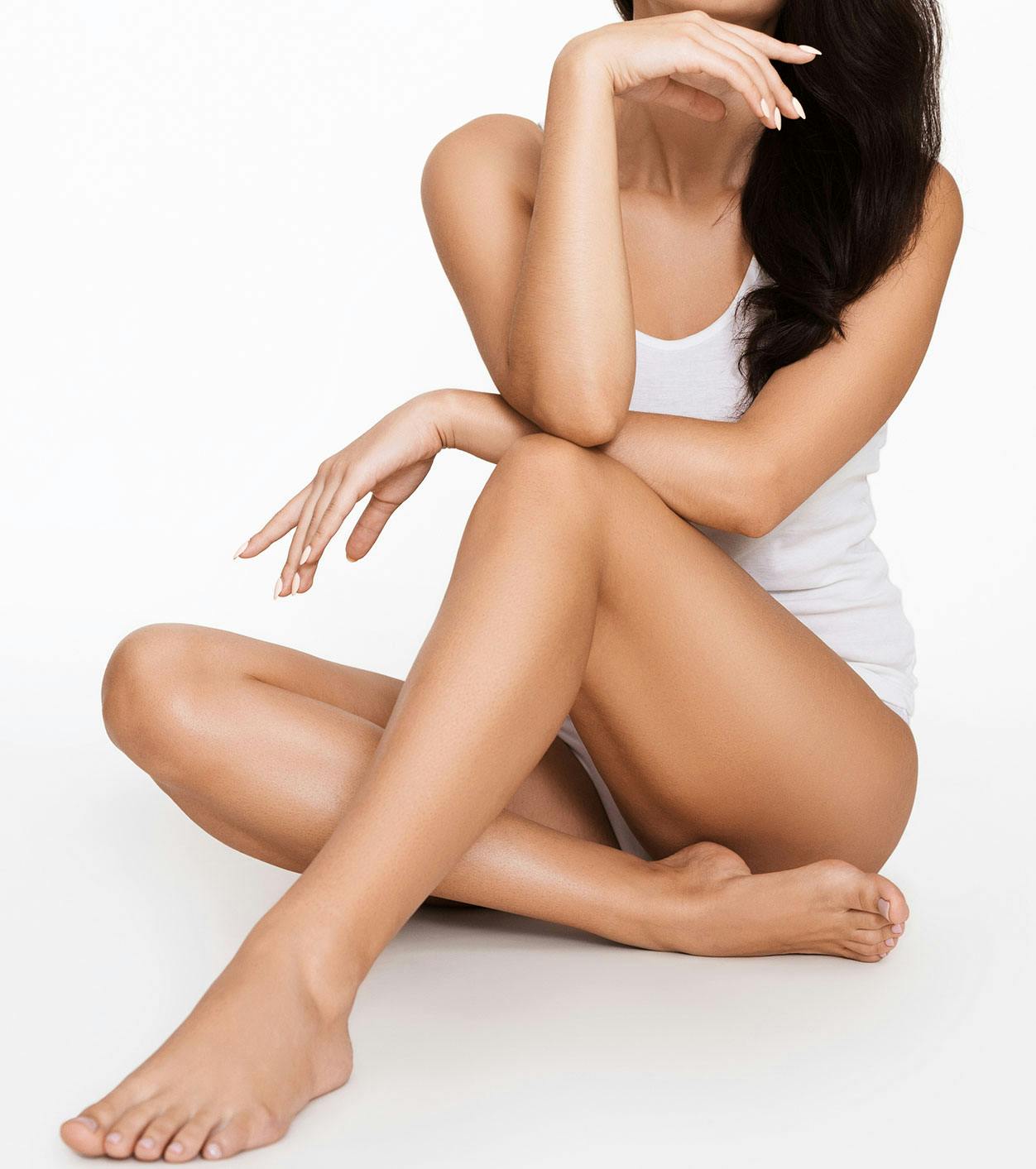 What are the benefits of QWO?
Non-invasive, injectable treatment for cellulite
Painless and comfortable treatment
No harsh side effects and complications
Addresses the root cause of cellulite
No post-treatment downtime
QWO Cellulite Removal at Synergy MedAesthetics, Beverly Hills
Synergy MedAesthetics is a luxurious medical spa specializing in the latest cosmetic procedures that address the root cause of your concerns. Our cosmetic providers discuss your goals and concerns, review your medical history, and curate the ideal treatment plan to ensure safe and consistent results. If you're self-conscious about the cellulite on your buttocks and thighs, please schedule an appointment at our medical spa in Beverly Hills today.