The accumulation of fat pockets under the chin, known as submental fat, can occur because of numerous reasons, such as aging, genetic predisposition, and weight changes. Once you have a double chin, it's almost impossible to eliminate the unwanted fat pockets using traditional weight loss methods, such as exercise and dieting. Kybella is the world's first non-surgical treatment option for submental fullness — a few targeted injections can dissolve the unwanted fat, helping you achieve a chiseled jawline.
Synergy MedAesthetics provides the safest and latest treatments for all cosmetic concerns, including submental fullness. Our cosmetic providers offer Kybella to patients whose attempts at natural fat reduction have failed and those who want to avoid surgeries. While Kybella is FDA-approved for submental fullness under the chin, we also use it to reduce excess fat from other parts of your body, such as the bra line, waist, and flanks.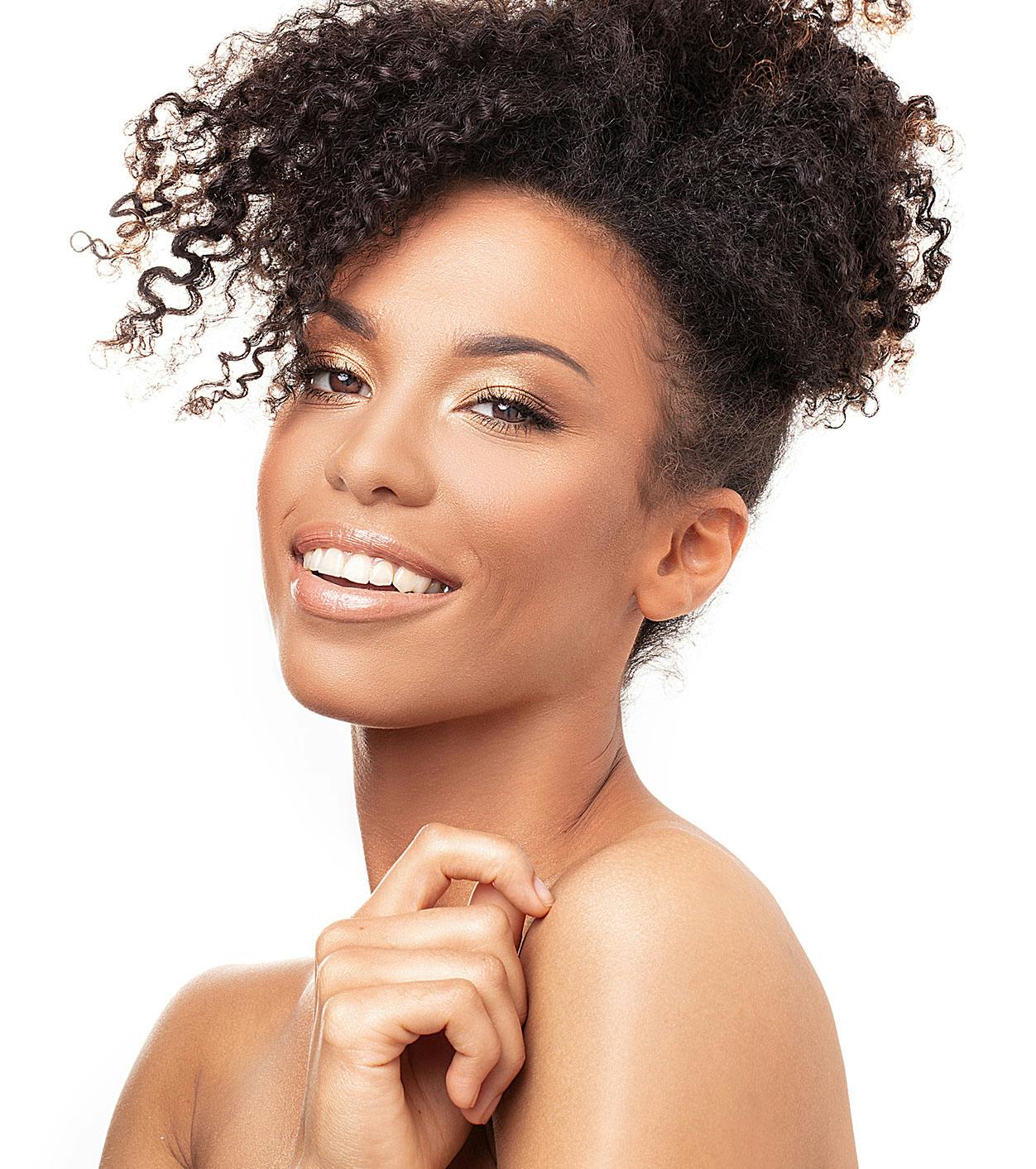 How does Kybella work?
Kybella is made from an active ingredient called deoxycholic acid, a naturally-occurring component that helps your body absorb and metabolize excess fat tissues. When injected into the regions around the chin, this acid encourages your body to dissolve and expel the unwanted submental fat tissues via the lymphatic system, making your chin look slender and slimmer. Kybella can also facilitate dietary fat absorption in other parts of the body, helping you achieve a slimmer body.
Before & After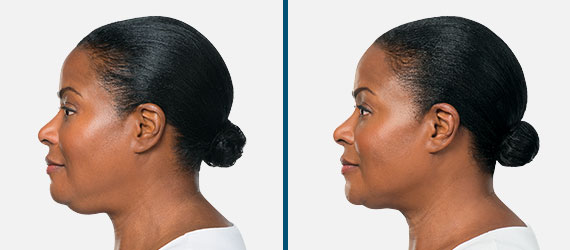 What are the benefits of Kybella?
Non-surgical treatment for fat reduction
Painless and comfortable treatment
No harsh side effects or complications
Concludes within 30 minutes
Facilitates natural fat absorption
Doesn't damage the surrounding muscles
Permanent results
When will I see the results?
The Kybella results appear gradually over multiple sessions. You may need up to 4 Kybella sessions, each spaced 4 to 6 weeks apart, for optimal results. The results will gradually appear after several weeks, with continued improvements until a month after the final session.
What can I expect from the Kybella procedure?
The Kybella treatment is simple and concludes within 15 to 30 minutes. Your cosmetic provider will apply a numbing gel on the skin's surface to ensure comfort. The targeted areas will be marked on your skin to guide the treatment. Finally, the appropriate Kybella dose will be injected into the targeted areas around your neck. The number of injections depends on your specific goals. You may experience some redness, discomfort, and bruising after the treatment, but you can resume most of your daily activities immediately.
Are the Kybella results permanent?
Once all the unwanted fat cells are dissolved, the final results last a lifetime. However, you should still maintain a healthy lifestyle and exercise regularly because you can still gain weight in other parts of the body. Kybella at Synergy MedAesthetics, Beverly Hills
Synergy MedAesthetics is a luxurious, state-of-the-art med spa specializing in the latest fat reduction methods, such as Kybella. Our cosmetic providers understand your goals, discuss your concerns, and curate personalized treatment plans to ensure optimal results. We aim to reduce unwanted fat tissues without leaving any traces of cosmetic work — you can achieve dramatic results while leaving people guessing your secret. Please schedule an appointment to explore your Kybella treatment options in Beverly Hills.