Most patients understand that they need to schedule their cosmetic treatments a few days before major events to account for the recovery period. But what if you want to look instantly refreshed and revitalized for an upcoming event? Perhaps you want to look your very best for a wedding or a professional work event. Well, the Synergy Quick Lift is a highly personalized procedure that addresses your unique cosmetic goals while minimizing the recovery period.
How does Synergy Quick Lift work?
Synergy Quick Lift is a unique cosmetic procedure that combines the benefits of multiple non-surgical treatments, including neuromodulators (Botox, Xeomin, or Dysport), dermal fillers (Juvéderm, Restylane, or Radiesse), and chemical peels. These procedures address different cosmetic concerns, such as dynamic wrinkles, fine lines, loss of facial volume, thin lips, or textural irregularities on the skin. The results are almost instantaneous, and the side effects are negligible.
Neuromodulators
The Synergy Quick Lift usually involves 60 units of Botox or an equivalent dose of Xeomin or Dysport. These injectables, known as neuromodulators, are made of the active ingredient botulinum toxin type A, a neurotoxin protein that temporarily freezes the facial muscles responsible for your dynamic wrinkles. As such, neuromodulators soften the expression lines on your face, such as frown lines, forehead lines, and crow's feet.
Dermal Fillers
The Synergy Quick Lift may include a combination of numerous dermal fillers, such as Juvéderm, Restylane, or Radiesse. Each dermal filler is uniquely designed to address specific cosmetic concerns in targeted regions, such as fine lines, wrinkles, nasolabial folds, loss of facial volume, thin lips, etc. We understand your goals to recommend the ideal dermal fillers, helping you achieve a youthful appearance.
Chemical Peels
Chemical peels are skin care formulations containing vitamins, minerals, exfoliating agents, and other components that scrub away the uppermost layers of the skin. Chemical peels essentially remove the uppermost and damaged layers of the skin to reveal softer, smoother, and more youthful skin from underneath. They can reduce pore size, age spots, sun spots, and textural irregularities, making your skin look more radiant.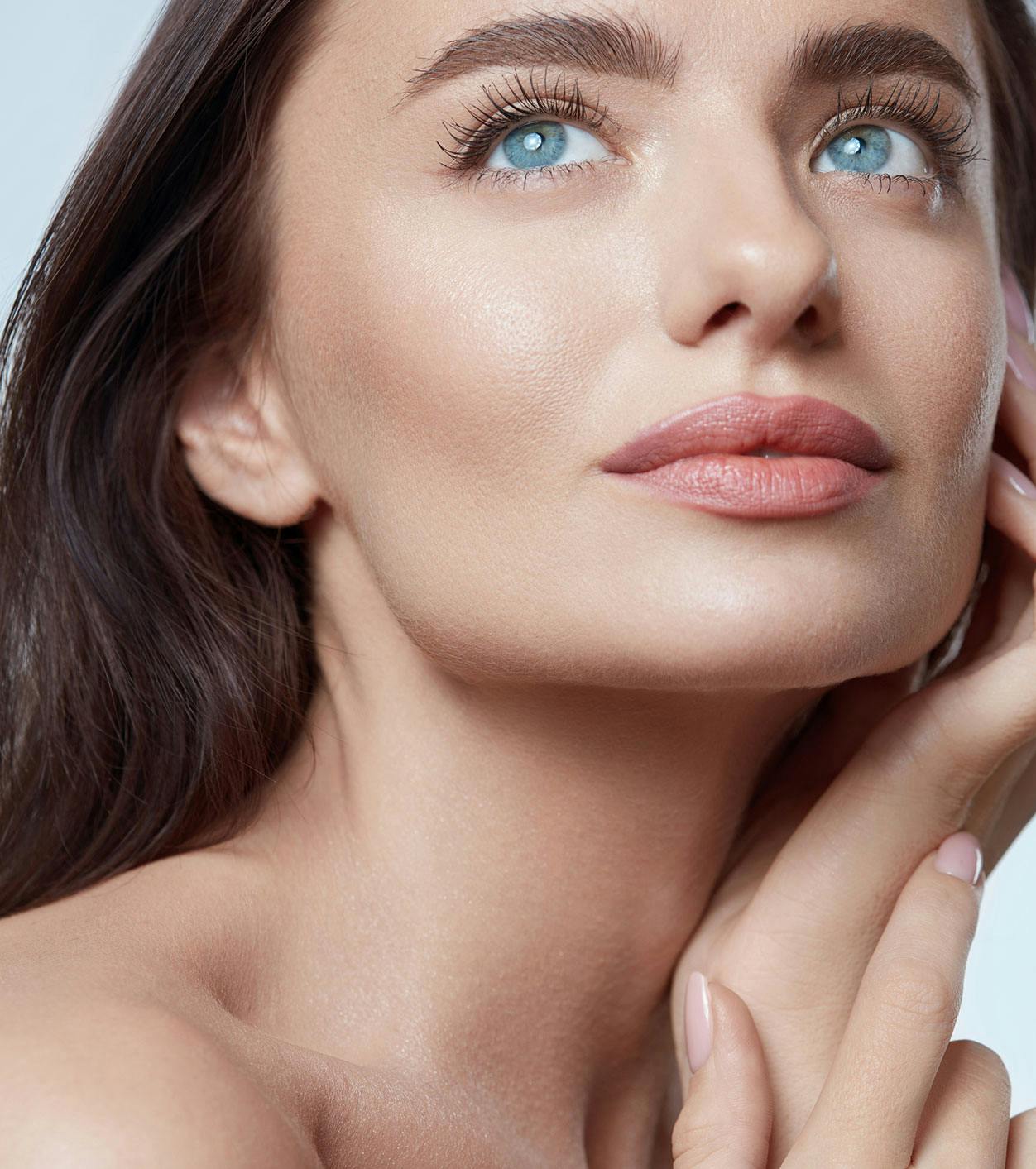 When will I see the results?
The results from dermal fillers will appear instantly, but the results from neuromodulators will gradually appear over several days. As such, you can expect some instant changes, followed by gradual improvements for up to 2 weeks.
When should I schedule the procedure?
You should schedule your Synergy Quick Lift 2 to 4 weeks before major events, such as for photoshoots, weddings, etc.
How long is the Synergy Quick Lift procedure?
The Synergy Quick Lift procedure takes 90 to 120 minutes.
How long do the results last?
The results from dermal fillers will last for 9 to 12 months, but the results from neuromodulators will only last for 3 to 4 months. You can opt for maintenance sessions to extend the results.
Synergy Quick Lift at Synergy MedAesthetics, Beverly Hills
Synergy MedAesthetics is always at the forefront of the latest cosmetic and aesthetic breakthroughs. We've innovated the unique Synergy Quick Lift procedure to meet our patients' requests for instant rejuvenation with minimal downtime. The Synergy Quick Lift is essentially a combination of Botox, dermal fillers, and chemical peels to address all of your facial concerns at once. Please schedule an appointment to explore your treatment options in Beverly Hills.