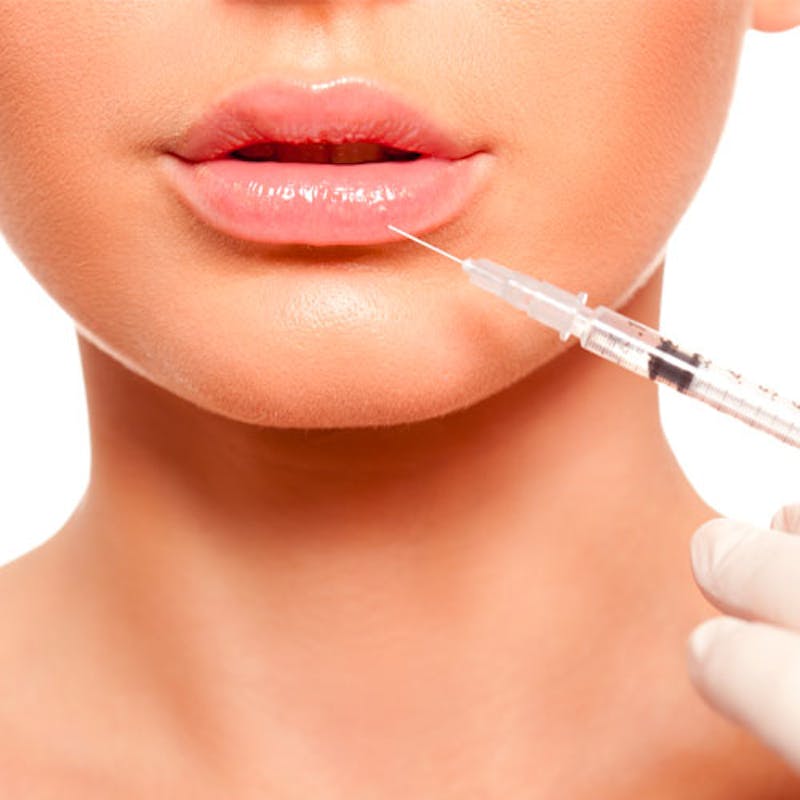 Botox or Filler? What is the Difference?
These are excellent questions! Botox and dermal fillers are very different products, with very different purposes. It's quite common for them to be confused for one another, or to hear "Botox" used as an umbrella term for everything injectable.
Here at Synergy, we love sharing our knowledge and believe it's important to be a well-informed patient. These are the quick facts on both Botox and dermal fillers, which will help you better understand which service is right for you.
"What Exactly is Botox?"
Botox is actually a brand name. The product is a neuromodulator, which Synergy MedAesthetics provides under the brand names of Botox, Xeomin, and Dysport. The product temporarily reduces or eliminates the appearance of lines and wrinkles by relaxing over-expressive muscles.
"What Can Botox Do for Me?"
Proper dosage and injection location is incredibly important. Here at Synergy, Botox is injected into the muscle by a highly trained and experienced RN or PA, to ensure you receive the best results. This is why Synergy is known for natural-looking results, not the "frozen" or "fake" look that is too often associated to Botox. Our Master Injector, Rene, likes to say, "when it's done well, you can't tell."
Common Botox treatments we provide:
Smoothing out forehead lines and crow's feet

Prevent fine lines from becoming deep wrinkles

Reducing the appearance of a "gummy smile"

Reduce or eliminate lines around the mouth (barcode or "smoker's lines")

Bringing symmetry to an asymmetrical smile and/or expressive eyebrow raise
Diminishing and preventing the ability to furrow between the eyebrows

Slightly lifting the eyebrows and/or corners of the mouth

Tightening the skin on the neck, or even pulling back a "turkey neck"

And more!
"So, What Exactly is Dermal Filler?"
A dermal filler does just about that—it fills. Dermal fillers restore and enhance volume just beneath the skin's surface. As we age, we lose collagen and the healthy, youthful-looking fat that gives us plump cheeks and lips. Dermal fillers can be used to restore that lost volume under the skin, or provide us with a nice little plump that we never even had. They come in a wide range of brand names and formulas, as there are dermal fillers best suited for lips, others best suited for cheeks or under eyes, and so on. The most commonly used dermal filler is comprised of Hyaluronic acid, which is already in our bodies naturally.
"What Can Dermal Fillers Do for Me?"
Here are just a few amazing things dermal filler can do:
Fill lines or creases: like the little lines around the lips, deep scars, etc.

Diminish the "parenthesis" lines around the mouth (or the nasal labia folds)

Add natural-looking volume to thin lips
Add volume and lift to sagging cheeks

Add youthful volume to aging hands

Build out a recessed chin or weak jawline

Diminish the appearance of under-eye hollows

And more!
Those are the very important difference. Basically, Botox is your "wrinkles relaxer" while dermal fillers are your "volume enhancers".
Your next question may be, "Do I Want Botox or Dermal Fillers?"
That depends! Are you bothered by any of the issues listed above? If lines and wrinkles are a concern, we'll discuss Botox. If you're bothered by volume loss or find yourself lifting your cheeks in the mirror, we'll discuss dermal fillers. Or, maybe you want to discuss both. For example, many of our patients love the results they see from a combined treatment of Botox for between the eyebrows and crow's feet, and dermal filler to subtly lift and plump their cheeks. Together they provide a natural, youthful appearance that is far from looking "overdone".
Everyday we hear patients say, "I feel younger than I look", and "I don't want to look twenty, I just don't want to look tired/mad/sad all of the time". Does that sound like you? If so, you don't need to feel embarrassed or vain. The use of Botox and dermal fillers are much more common than we publicly discuss. Botox is actually the #1 non-surgical beauty treatment! These services are quick and affordable, more result-driven than any skincare or spa service you could buy, and are great alternatives to ablative lasers or cosmetic surgery.
When we provide Botox and/or dermal fillers, you can expect to see incredible, natural-looking results that last anywhere from 3 months to 2+ years, depending on the exact treatment provided. Our consultations are honest, enjoyable, and complimentary, our front desk is inviting and friendly, and no questions are too silly. As a former patient, I can promise I once asked the very same questions.
Here's to your confidence-boosting consult,
Lorri – Operations Manager