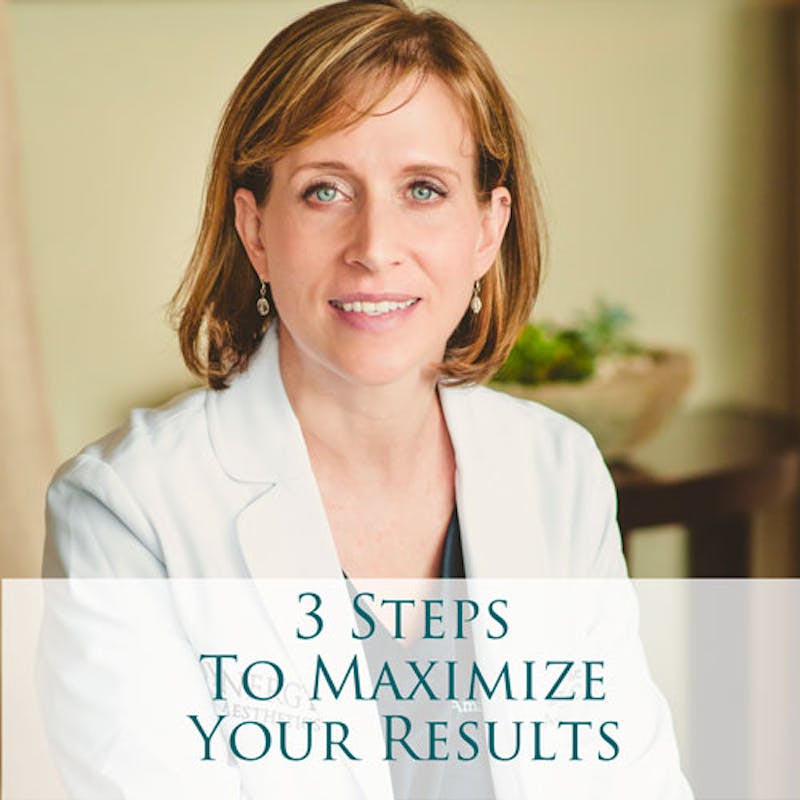 3 Steps to Maximize Your Results
Synergy offers many amazing treatments to improve skin tone, texture laxity, and reduce fine lines, but just like your teeth require daily brushing between dentist visits, your skin needs daily maintenance to maintain your results! Three things are *biopsy proven* to improve the thickness of the dermis (the living under-layer of your skin) and skin color (sun spots and dark discoloration). Are you ready?!
1. SPF — Of course! SPF today and every day; sun or clouds, summer or winter, indoor or out. Factor 30 or higher. Don't assume that the Factor 10 in your moisturizer applied once in the morning will protect you. Some people find SPF irritating, causing eye irritation or breakouts. Don't give up on it, just find the one that works. At Synergy, we have a number of medical grade options to try, including some powders, that are very gentle and tolerable. Ask for a sample to try for a week before investing in the good stuff. We will have one that works for you!
2. Vitamin C— This antioxidant treats and prevents dark discoloration in your skin. Sometimes it's referred to as a skin "brightener." This should be the first thing that goes on your clean, dry skin after you wash your face in the morning. Some over-the-counter serums are very tacky. We recommend a medical grade Vitamin C because it will be better absorbed by your skin and not feel like a sticky gel. Also, make sure your serum in in a sealed, airless container. Open vial serums allow oxygen to break down the Vitamin C & antioxidants to make them ineffective with in a week.
You can jump start the treatment of sun spots and broken capillaries with laser treatments at Synergy, and then maintain and prevent further damage with great home skin care and Vitamin C!
3. Vitamin A — A prescription strength vitamin A (retinol) thickens the dermis and improves skin texture and fine lines. Starting a retinol requires some planning; you may have sensitive, dry, flaky skin for a week or two. We often recommend starting with a lower strength retinol just twice a week and very gradually increasing the concentration (strength) and frequency of use. If you're scheduled for any micro needling or laser treatments you will need to stop your retinol for a short time before the procedure and taper back up after the treatment.
We are proud to be able to offer you so many amazing, proven, customizable skin treatments! It only makes sense to ensure you've got a great home skincare program to maintain, and even improve, your results. These three topical applications (SPF, Vitamin C, and Vitamin A) are cost effective, proven treatments you can do at home. Keep the long term vision for skin in mind… Your skin will look it's best 5, 10, 15 years from now if you're ready to start taking good care of it now.
See you soon!
Amanda Friese, PA-C