Looking for a non-invasive and powerful skin rejuvenation treatment in Kennewick?
At Synergy MedAesthetics, we offer our Kennewick DiamondGlow™, a unique treatment that combines the efficacy of exfoliation, cleansing, hydrating and anti-aging treatments.
The technology uses real diamonds to precisely exfoliate the skin and infuse skin nutrients that repair the skin from within, leaving a blemish-free, radiant and youthful skin.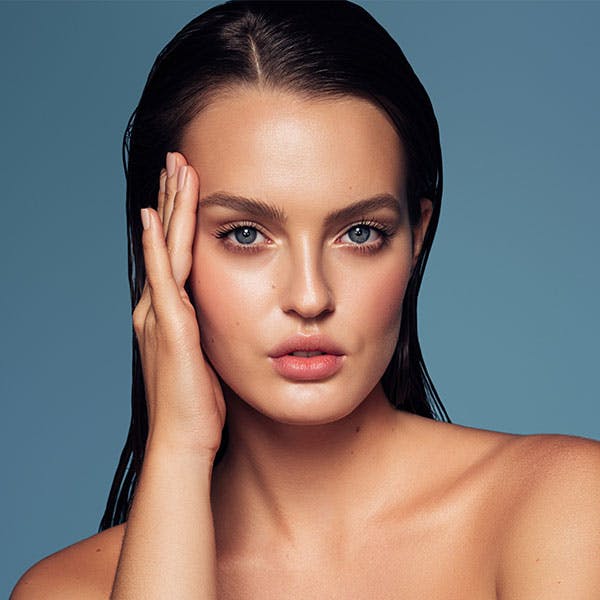 The Science Behind DiamondGlow™
DiamondGlow™ makes use of patented technology to deliver pleasing aesthetic results. It combines the power of three facial rejuvenation processes of exfoliation, extraction, and infusion, into one seamless step.
The precisely engineered diamond tip pulls up the skin using vacuum pressure into a chamber within the hand-held device. The diamond tip removes dry and damaged skin on the surface. The vacuum pressure cleanses the pores and the skin's surface at a deeper level, rendering the skin highly receptive to topical serums. Professional-grade, condition-specific SkinMedica Pro-Infusion serums are then infused into the skin to optimize skin rejuvenation.
Only the Best Ingredients
The active ingredients of specialized serums achieve maximum penetration at the desired skin depths, to ensure they are absorbed and retained at the deepest levels.
Each Pro-Infusion serum has been developed based on advanced research to address a particular skin condition. The active ingredients include:
A patented peptide complex that helps erase fine lines, coarse wrinkles, sagging skin while addressing uneven pigmentation
Hyaluronic acid that replenishes moisture in the skin to add volume and smooth skin
Vitamin C delivering powerful antioxidant action to rejuvenate the skin from within
Growth factors that step up the production of collagen and elastin that repair the skin
A High Level of Customization
At Synergy Medaesthetics, our medical aestheticians tailor your Kennewick DiamondGlow treatment to ensure your skin achieves the desired levels of:
Hydration
Volume
Tone and texture
Exfoliation
Cleansing
Right from setting the exact level of vacuum pressure to determining the number of sessions, our experts tailor the treatment to help you get an exceptional aesthetic outcome.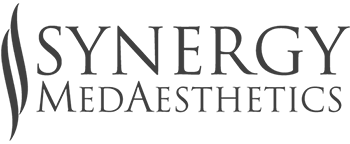 Benefits of DiamondGlow
We have successfully used DiamondGlow on facial skin to help:
Plump up skin volume
Refresh and revive the skin
Reduce wrinkles and fine lines
Stimulate cell renewal at the deeper skin layer
Improve hyperpigmentation and uneven tone
Address sun damage, acne, and dark spots
Rehydrate dry and rough skin
At our Kennewick medical spa, we also use DiamondGlow to address skin problems on other parts of the body such as:
Wrinkles, fine lines, and sun damage on décolletage
Stretch marks on breasts and abdomen
Cellulite on thighs
Discoloration or skin dryness around elbows and arms
Extreme skin dryness on hands and feet
Back acne
What to Expect During DiamondGlow Treatment
At Synergy Medaesthetics, every treatment begins with a detailed evaluation of your skin, your aesthetic goals, and overall health. Once our certified practitioners confirm your candidacy for DiamondGlow, they determine the precise number of sessions you need while customizing the depth and level of exfoliation.
During the session, the aesthetician holds a motorized handpiece that has a diamond tip and glides it over the area to be treated. The device cleanses and exfoliates the skin to remove dead cells and debris from skin pores while eliminating blackheads. Depending on the skin condition, a tailored infusion formula is delivered into the newly opened pores.
The entire session can take anywhere from 30 minutes to about an hour to complete.
Schedule a consultation with our skin experts to learn more about DiamondGlow.