As we age, sagging skin, wrinkles, and drooping contours start to detract from the youthful countenance you once observed in the mirror. This can be despairing and unsettling to say the least. Thankfully, modern medical science now allows us to take charge and fight back against these unwanted effects of time.
Synergy MedAesthetics offers the finest in facial rejuvenation, including facial plastic surgery in the Tri-Cities at the hands of the highly esteemed Dr. Jonathan Sykes, MD, F.A.C.S.
With over 13,000 aesthetics procedures under his belt, Dr. Sykes is a true seasoned medical professional when it comes to performing facelifts, rhinoplasty, facial liposuction, and much more. You can reverse the signs of aging and regain a more youthful appearance and experience the joy of looking and feeling your best. Dr. Sykes also specializes in facial sculpting to obtain optimal enhancement of a patient's natural beauty.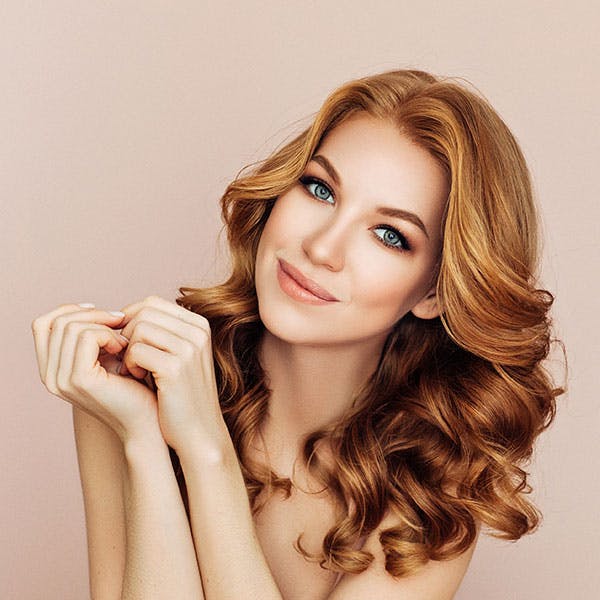 What Areas Can I Address?
Dr. Sykes specializes in facial plastic surgery for Kennewick and the Tri-Cities area, including but not limited to:
Face lifts
Neck lifts
Upper and lower blepharoplasty
Face and neck liposuction
Brow lifts
Cheek and chin Implants
Rhinoplasty
Revision rhinoplasty
Lip lifts
Before & After



What Do I Need to Do?
Dr. Sykes will be in the office monthly for surgical consults, pre-ops, post-ops, and to perform the highly in-demand non-surgical nose enhancement (non-surgical rhinoplasty with fillers). At Synergy MedAesthetics, where we only focus on the highest quality results and patient outcomes, we only allow and recommend a board-certified plastic surgeon to perform this treatment.
All you need to do is reach out to us and schedule a consultation for your facial plastic surgery in the Tri-Cities. We will take care of the rest. Dr. Sykes will see you in our state-of-the-art facility in Kennewick. During the initial consultation, Dr. Sykes will conduct an in-depth evaluation of your medical history and desired results. From there, a customized plan of treatment will be drawn up to help you achieve your aesthetics goals and get the very best results from facial plastic surgery Tri-Cities has to offer
What Happens After My Initial Consultation?
Our Patient Care Coordinators will assist you every step of the way, from initial scheduling and consultation, to planning and booking your exact procedure with Dr. Sykes, and arranging all travel and accommodations for surgery in Dr. Sykes' luxurious Beverly Hills surgical facility.
Following your facial plastic surgery in Kennewick, every step, from awakening in the recovery room, to the administration of medications for pain, dietary restrictions, close supervision to ensure full recovery and healing, and your safe return home, will all be closely supervised by Dr. Sykes and his medical team. You will feel confident and assured that you have made the best possible decision for yourself and most importantly, you will be amazed at the enhancement and rejuvenation produced by your facial plastic surgery in the Tri-Cities.
Jonathan Sykes MD, F.A.C.S.
Director of Facial Plastic Surgery
Dr. Jonathan Sykes is one of the most highly respected board-certified Plastic Surgeons in the United States. He specializes in facelifts, rhinoplasty, and eyelid procedures, having performed more than 13,000 aesthetic and reconstructive surgeries. His impressive academic background includes national faculty positions, international lecturing presentations as well as an extensive list of published articles specializing in all aspects of aesthetic and reconstructive facial plastic surgery.
Since 1989, Dr. Sykes has been Professor/Director of the Facial Plastic and Reconstructive Surgery Department at UC Davis Medical Center in Sacramento. As director, he oversees an active medical practice and maintains one of the nation's most sought-after fellowship programs for facial plastic surgeons seeking advanced training. A Trusted Approach With the Utmost in Experience
Dr. Sykes is a former president of the American Academy of Facial Plastic and Reconstructive Surgery (AAFPRS), the world's largest specialty association. Throughout his career, Dr. Sykes has been a frequent international guest lecturer, presenting in over 20 countries and providing hundreds of presentations to fellow surgeons on facial plastic surgery procedures.
Concurrently, he has published more than 100 professional articles and contributed to three textbooks. Dr. Sykes frequently travels with charitable organizations to medically underserved areas to provide specialized health care services to children with cleft lips, cleft palates, and other cranial and facial deformities. His most recent trip with Smile China marked his 16th humanitarian mission to train local surgeons and help children in need. In addition to three trips to China, he has provided free surgical care to children in Mexico, Ecuador, Russia, El Salvador, Bolivia, Korea, and Honduras.
Outside of his charitable endeavors, he has contributed to his highly-specialized field of aesthetics by designing a patented instrument used by surgeons worldwide to simplify the endoscopic brow lift procedure and provide faster patient recovery time.
Facial Plastic Surgery at Synergy MedAesthetics
If you're interested in availing yourself of our exclusive services in facial plastic surgery in the Tri-Cities at Synergy MedAesthetics, we invite you to schedule a consultation today. Let us help you receive top-notch facial plastic surgery services for unparalleled beauty and care.