HydraFacial™ MD is the celebrity secret to maintaining healthy skin throughout life, but it doesn't come with a celebrity price tag. Synergy MedAesthetics proudly offers HydraFacial MD, the lavish secret for getting deeply hydrated, detoxed, and rejuvenated skin for a brighter, more luminous complexion. For the best results with HydraFacial the Tri-Cities has to offer, start by scheduling your consultation today.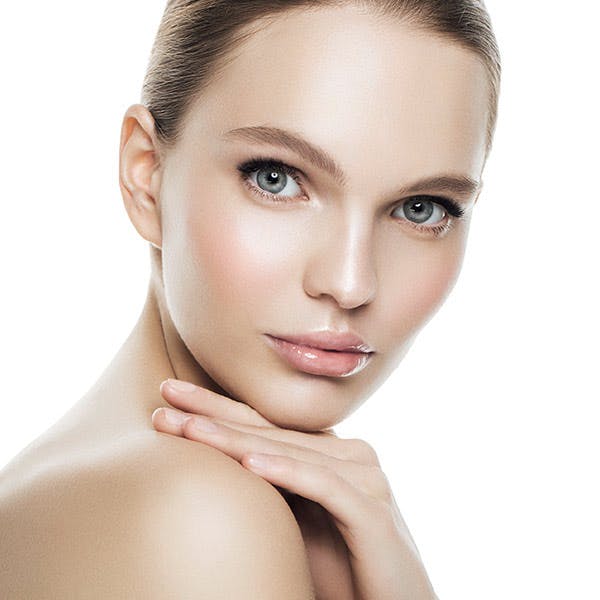 Best of all, HydraFacial™ is a relaxing, indulgent facial treatment for your skin. By combining advanced medical technology with a luxurious and invigorating spa therapy, we're confident that the HydraFacial™ system quite simply offers one of the best facials available.
Our HydraFacial™ in Kennewick is an advanced skin therapy available for repairing damage and replenishing the skin.
Our skincare experts are specially trained in applying the HydraFacial™ system to help neutralize free radicals and counteract harsh environmental factors in the air.
Our commitment to proactive wellness makes HydraFacial™ a beautiful complement to your personalized and comprehensive health and beauty regimen.
HydraFacial™ Fast Facts
The HydraFacial™ system uses a series of patented HydroPeel® tips, each with multiple peeling edges to exfoliate the skin several times with each pass for superior results and more even texture.
Our HydraFacial™ equipment has a unique spiral design that creates a "vortex" effect to remove and target impurities while hydrating the skin at the cellular level with potent antioxidant compounds.
The five-step system combines cleansing and exfoliation, a gentle acid peel, painless extractions, antioxidant hydration, and protection with HydraFacial™ Daily Essentials™ serum to help preserve your beautiful results.
For the best outcome, most patients benefit from a series of 3 to 6 treatments depending on individualized needs, spaced every 2 to 4 weeks.
HydraFacial™ is specifically designed to target free radicals – a combination of stressors from pollution, toxins, and sun damage – that are the root of skin damage and aging.
At Synergy MedAesthetics, we offer the best HydraFacial Tri-Cities has to offer.
What is the HydraFacial Procedure Like?
Our Kennewick HydraFacial will give you "the best skin of your life" with just three steps in 30 minutes. Let's take a look at these three steps below:
1. Cleanse and peel. The first step is to cleanse and peel the skin by gently exfoliating it, removing dead skin cells and resurfacing new skin. This removes the old skin layer and reveals a new layer of fresh and healthy skin.
2. Extract and hydrate. The second step of HydraFacial is to extract any debris from the pores of your skin using a vacuum suction technique that is painless and won't leave any long-lasting red marks on your skin. By unclogging your pores you also remove any oily congests that could contribute to acne and other skin issues. Then, your skin is hydrated using nourishing moisturizers that leave you feeling fresh and your skin glowing.
3. Fuse and protect. The last step of HydraFacial is to fuse and protect the skin. This means that antioxidants and peptides are used to saturate the surface of your skin, thus maximizing the effects of the previous steps. This leaves you with rejuvenated, hydrated skin that glows visibly and shows no signs of aging such as wrinkles and fine lines with our HydraFacial in the Tri-Cities. Does It Hurt?
Not only is HydraFacial™ painless, but it's also downright luxurious! With a specially designed automated suction system for painless but effective extractions, taking care of your skin just got significantly more relaxing. No downtime is required.
How Does It Work?
The HydraFacial™ system works by removing surface damage caused by dead skin cells and environmental impurities with gentle but impressively powerful HydroPeel® tips. With a multifaceted peeling surface, these powerful tools incorporate a spiral design to make the dislodging and removal of toxins easier. While targeting and eliminating nasty environmental impurities and aging free radicals, the HydraFacial™ simultaneously infuses the skin with concentrated natural antioxidants for a deeply healing and restoring effect.
HydraFacial™ isn't just a quick fix; it's a way of life! You'll improve the overall quality of your skin by healing your complexion from within and then maintaining your beautiful results over time.
Results
Immediately after your first HydraFacial™ session, you will see richly pampered, purified skin that represents wellness radiating from the inside out. With multiple treatments according to your unique personalized beauty treatment plan, you can maintain your beautiful results for a revitalized complexion that continues to improve even outside the spa, while protecting the skin from further outside damage.
Who Can Benefit from HydraFacial?
If you identify with the following, you may be a good candidate for HydraFacial treatment:
You wish to remove fine lines and wrinkles from your face.
You want to improve the firmness and elasticity of your facial skin.
You want to achieve an even skin tone and improve the glow and vibrancy of your skin.
You want to improve your skin texture.
You have brown spots on your skin that you want to get rid of.
You have oily and congested skin that makes it difficult to feel fresh and rejuvenated.
You have enlarged pores that make your face become oily more easily.
Long-lasting, Visible Results for a Glowing, Healthy Skin
HydraFacial has gained immense popularity in recent years, thanks to its simple steps and the amazing results it delivers. From the biggest stars in the world to your next-door neighbor, it's a treatment that everyone uses.
If you want to achieve a fresh, smooth, plump, and youthful skin in just a few minutes and see visible results immediately, then HydraFacial is the right treatment option for you. Synergy MedAesthetics provides treatments of HydraFacial in the Tri-Cities that will leave you with rejuvenated skin in just a few steps.