Dysport treats moderate to severe frown lines by reducing specific muscle activity. Wrinkles and creases are caused by repeated movements and muscle contractions, which means they can even develop in younger adults. Dysport temporarily prevents muscle contractions that cause frown lines, leaving the rest of your face to move naturally! At Synergy MedAesthetics we can offer you the very best results with Dysport the Tri-Cities has to offer.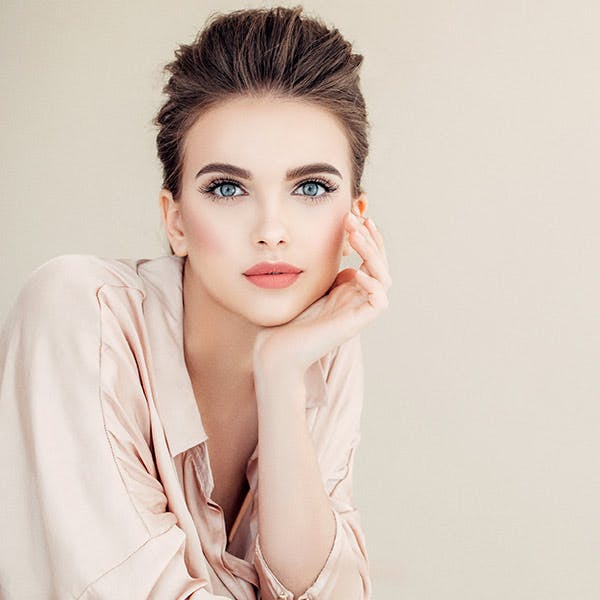 How Does Dysport Work?
Dysport has a component called Abobotulinum toxin A, which acts as a nerve inhibitor to treat a variety of issues. Most commonly, Dysport is known as a form of wrinkle treatment. This non-invasive procedure requires needles with the substance to be injected under certain target areas. As we grow older, the lines between our eyebrows – often called glabellar lines or frown lines, become more prominent. The presence of such lines makes our face look tired and dull.
Dysport is an alternative neuromodulator that seeks to relax the muscles in the targeted area of the forehead so that the entire surface becomes smoother. Another advantage of Dysport is that it prevents these lines from becoming deeper or more visible by slightly restricting facial muscle movements.
Before & After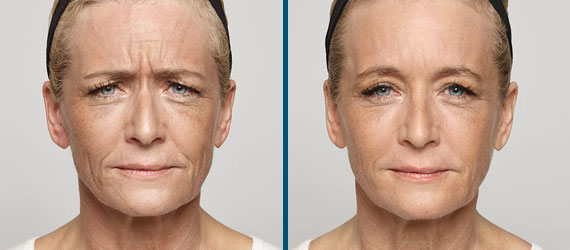 Can Dysport Be Used to Treat Excessive Sweating?
Yes! Abobotulinum toxin type A has been shown to decrease sweating and excessive underarm sweating. Many patients find that they are very pleased with decreased sweating after injections during the summer months and they decide to continue the injections year-round.
Dysport can also be used to treat muscle spasms that are often triggered by certain neurological conditions. For the most part, Dysport is recommended to those who have visible frown lines, while also being under the age of 65.
How Long Will My Dysport Injections Take?
Your Dysport in Tri-Cities process will start with a quick consultation wherein our medical specialist will discuss your treatment plan with you. Remember to provide any information regarding your medical history, especially if you are currently taking blood thinners, allergy medications, cold medications, muscle relaxers, or sleep aids.
The procedure is very quick and simple, and you can have your Dysport treatment on the same day as your consultation. To start with, our medical expert will apply a topical numbing cream, so as to minimize the discomfort associated with injections. Next, a tiny needle will be used to inject Dysport in different areas of the forehead, all of which will target the muscles that cause frown lines.
The procedure can be completed in just a few minutes. Many patients get treated on their lunch breaks or when they are simply "in-between meetings or activities."
What Should I Expect After Treatment with Dysport?
After your injection, you should expect a little bit of swelling and slight redness, which seems to resolve and go away in a matter of hours. Avoiding heavy exercise, salty foods, alcohol, and sleeping face down will help avoid excessive swelling.
Can Dysport Be Used to Treat a Wide or Strong Jaw?
Yes. Patients with a strong masseter (chewing) muscle, often a result of TMJ or stress, can be relaxed by Dysport, creating a softer jawline.
Will People Be Able to Tell I've Had Something Done?
No, many patients say that their friends are asking them what they are doing to look so great!
Aftercare
As with any other cosmetic procedure, it is important to take good care of yourself for at least a day or two after the treatment. You must avoid rubbing the areas around the injection site, to prevent any risk of developing side effects. Our medical experts will thoroughly brief you on how often you can get Dysport and the results you can expect.
If you are concerned about the appearance of frown lines on your forehead, a quick and easy procedure like Dysport is the perfect treatment for you. Book an appointment with us to receive a consultation and a treatment plan for Dysport in the Tri-Cities especially for you.