DiamondGlow is a groundbreaking skin rejuvenation technique wherein a patented technology with recessed diamond tip wands deeply cleanses and exfoliates your skin. Unlike traditional facials and skin rejuvenation treatments, DiamondGlow doesn't rely on lasers or chemicals for exfoliation — the diamond tip wands unclog the pores, exfoliate the dead skin cells, and nourish your skin with SkinMedica serums. The procedure is entirely customized to address your specific needs and concerns.
Synergy MedAesthetics in Yakima uses the latest treatments and technologies to revitalize your skin, making it look younger and brighter. Please schedule a consultation with our exceptional providers to discuss your Yakima DiamondGlow treatment options.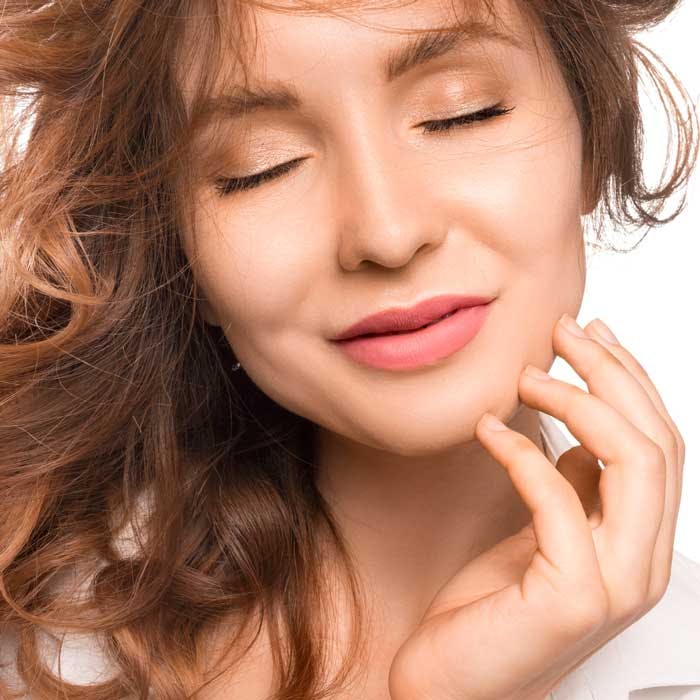 What does DiamondGlow treat?
Fine lines and wrinkles
Rough patches of skin
Skin dryness and dullness
Skin discoloration and dark patches
Congested skin with clogged pores
Hyperpigmentation and photo-damage
How does DiamondGlow work?
DiamondGlow is a groundbreaking and patented treatment that relies on three processes — exfoliation, extraction, and infusion.
Exfoliation: The patented recessed diamond wand exfoliates the uppermost layers of the skin, removing the dead skin cells to reveal the smooth, even-textured, and fresh skin underneath.
Extraction: The diamond tip device unclogs the congested pores, removing all the impurities, makeup residue, and debris, leaving you with soft skin and open pores.
Infusion: The technology simultaneously delivers invigorating SkinMedica pro-infusion serums into the open pores. The previous steps make your skin far more receptive to the products.
DiamondGlow in Yakima is a completely individualized and customizable procedure. The device consists of six diamond tips, each specifically designed to address different skin types, depths, and concerns. Furthermore, the DiamondGlow system comes with numerous SkinMedica serums, each specifically designed to address different concerns, such as skin brightening, hydration, antioxidant rejuvenation, pore clarification, etc. Your cosmetic provider can customize the treatment to address your specific concerns.
What happens during the DiamondGlow procedure?
Your cosmetic provider reviews your medical history, examines your facial skin, analyzes your skin type, and discusses your cosmetic goals. Based on the analysis, they curate a treatment plan for your specific treatment. They choose the ideal diamond tips and SkinMedica serums to address your primary skin concerns. The Diamond Glow patented device is gently moved over your skin, allowing the diamond tips to exfoliate and infuse your skin.
Your DiamondGlow treatment at Synergy MedAesthetics.
If you're interested in improving your skin's overall texture, brightness, and complexion, please schedule a consultation with the exceptional providers at Synergy MedAesthetics to discuss your DiamondGlow treatment options. How many DiamondGlow treatments do I need?
You should ideally opt for 1 to 2 sessions per month to maintain the results and keep your skin rejuvenated. However, your skin care provider will curate the ideal treatment schedule and frequency based on your unique needs.
Is there any downtime after a DiamondGlow session?
DiamondGlow is a non-invasive treatment with little to no side-effects. You can resume your daily activities immediately.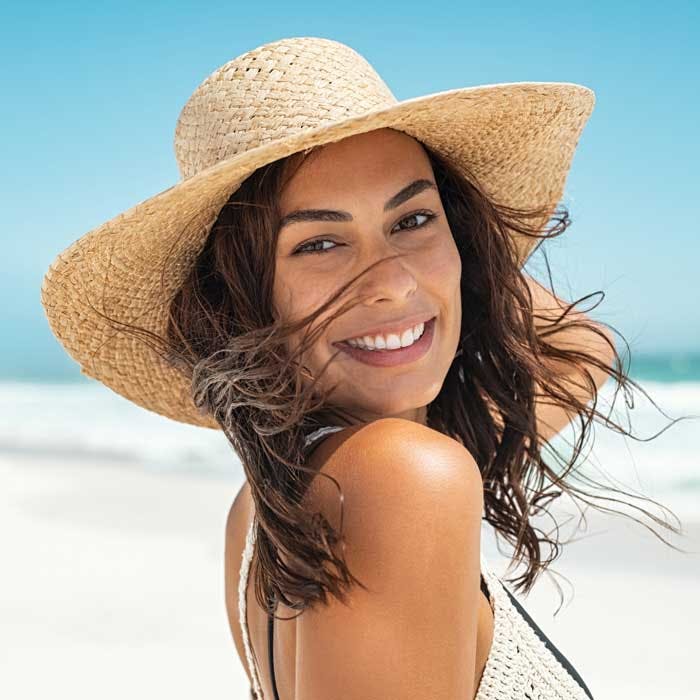 When will I
see the results?
You'll notice considerable results and improvements within 72 hours. Your skin will look brighter, fresher, healthier, smoother, and more even-textured. However, you'll have to support the treatment with the take-home SkinMedica skin care regimen to see significant improvements in 6 to 12 weeks.