Most of us have skin concerns that we'd like to address, whether those concerns are caused by sun damage, years of acne breakouts, or the simple process of aging. Over time, inevitably, our complexion becomes dull, tired, worn, and marked with scars, pigmentation problems, discoloration, wrinkles, and other issues. Skin resurfacing in Yakima is a collection of treatments that remove the imperfections, scars, and signs of aging from your skin, restoring smooth and even-textured skin.
At Synergy MedAesthetics, we use the latest cutting-edge technologies to perform skin resurfacing, encourage collagen production, and increase skin cell turnover, helping you achieve flawless skin without harsh side effects or downtime. Please schedule a consultation with our providers to discuss your skin resurfacing options.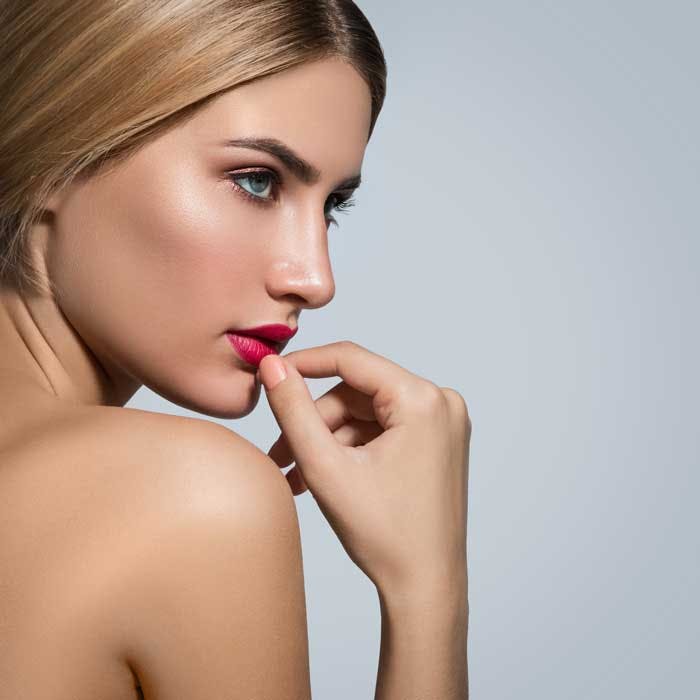 Clear + Brilliant
at Synergy MedAesthetics
Clear + Brilliant is one of the most effective skin rejuvenation treatments to prevent the worsening of your wrinkles, fine lines, and other signs of aging and sun damage. It's a one-of-a-kind solution that prevents the inevitable effects of age and environmental pollutants from setting in, helping you preserve flawless and youthful skin. While it's primarily a preventative treatment, it also reduces fine lines and wrinkles and improves overall skin tone.
What does Clear
+ Brilliant accomplish?
Preserves flawless and youthful skin
Staves off the early signs of aging, such as wrinkles and fine lines
Reduces the prominence of existing wrinkles
Reduces the visibility of your skin pores
Improves overall skin texture and tone
What are the benefits of Clear + Brilliant treatments?
No surgeries or injections
Prevents aging
Quick lunchtime procedures
No harsh side effects
No social downtime
How does Clear
+ Brilliant work?
The Clear + Brilliant device uses a fractional laser to create thousands of microscopic treatment zones in the uppermost layers of the skin (epidermis). Your body increases skin cell turnover, replacing the dull and damaged skin cells with new tissues, improving your overall complexion. Regular Clear + Brilliant treatments allow you to maintain flawless and youthful skin.
What can I expect from a Clear + Brilliant treatment?
Your Clear + Brilliant provider will review your medical history and discuss your goals to determine if the procedure is right for you. If so, they'll cleanse the chosen treatment areas and apply topical anesthesia for comfort. The Clear + Brilliant handpiece will be glided over the treatment areas for 15 to 20 minutes. If necessary, they may apply a biocellulose masque for 10 to 15 minutes to improve the results and soothe your skin. The entire procedure concludes within 30 minutes.
How many treatments do I need
& When will I see the results?
Most patients need 4 to 6 treatments for optimal results. However, your skin care provider will recommend the ideal frequency based on your unique needs. You should also opt for regular treatments to maintain the results.
Your skin will look and feel softer after the first treatment. However, it will take several weeks to notice the final results. Fraxel at Synergy MedAesthetics
Fraxel is a non-surgical and non-ablative fractional skin resurfacing in Yakima that improves the tone, texture, and overall skin complexion. This is the ideal treatment for patients who want to reverse the signs of aging, acne damage, scars, and sun damage without harsh side effects or downtime. A single session gives you radiant and glowing skin without imperfections.
Fraxel delivers microscopic laser energy deep into the skin to increase your body's collagen production capabilities. It only treats the targeted areas and leaves the surrounding skin undamaged, ensuring optimal healing. The new and healthy skin cells eventually replace the older skin cells, providing even-textured and flawless skin.
What does Fraxel treat?
Fine lines and wrinkles
Acne scars and surgical scars
Age spots and pigmentation
Sun damage and sunspots
Keratosis skin growth
Textural irregularities
What are the benefits of Fraxel treatments?
No surgeries or injections
Only one session is necessary
Internal cooling promotes comfort
Minimal downtime
Encourage collagen production
Maintain youthful skin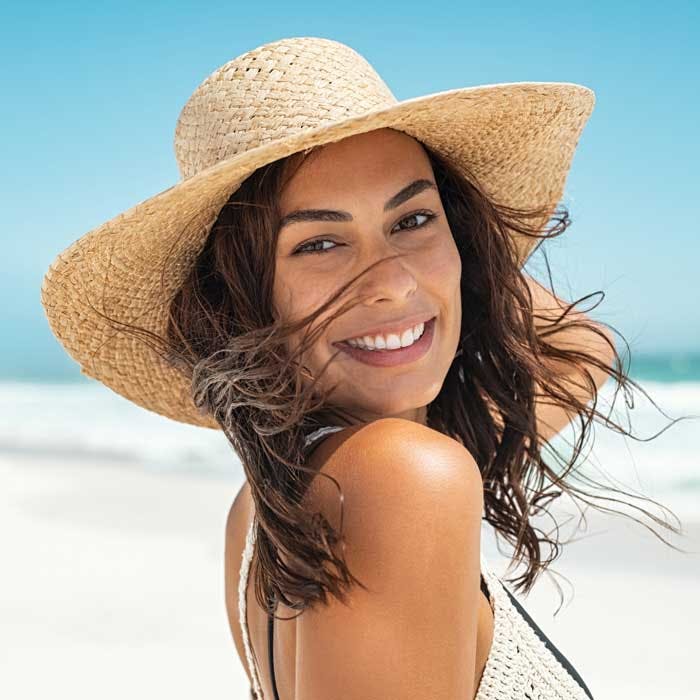 What can I expect from a Fraxel treatment?
The skincare provider examines the treatment areas and reviews your medical history to determine if you're a suitable candidate. They apply numbing cream over the treatment areas and use the Fraxel device to deliver highly-controlled laser energy into the skin. The device is glided over all the treatment areas, a procedure that usually takes around 30 minutes, following which you can resume your daily activities.
How many Fraxel
treatments do I need?
You can see amazing results with a single Fraxel treatment. However, you should ideally opt for 3 to 5 sessions spaced 2 to 4 weeks apart for optimal results. Your provider will curate the ideal treatment plan and frequency.
When will I see the results?
You'll notice some improvement immediately, but the results will gradually improve over several weeks. You should notice optimal results in 2 to 3 months once your body has produced sufficient collagen fibers.